Are you considering purchasing a Pug from Piggy Pugs?
This guide was created to give you all the breeder details on Piggy Pugs so that you can make an informed decision. Check it out!
About Piggy Pugs
Piggy Pugs is a Pug breeder in Olin, North Carolina. It was started by Lara and Jason Mecimore.
Their Pugs are registered with the American Kennel Club (AKC) and Continental Kennel Club (CKC).
I could not find when they started breeding Pugs, but their first reviews date back to 2019.
Raising Puppies
There is not much information on the details of how Piggy Pug's raises their puppies. Their website states that they are raised in the breeder's home.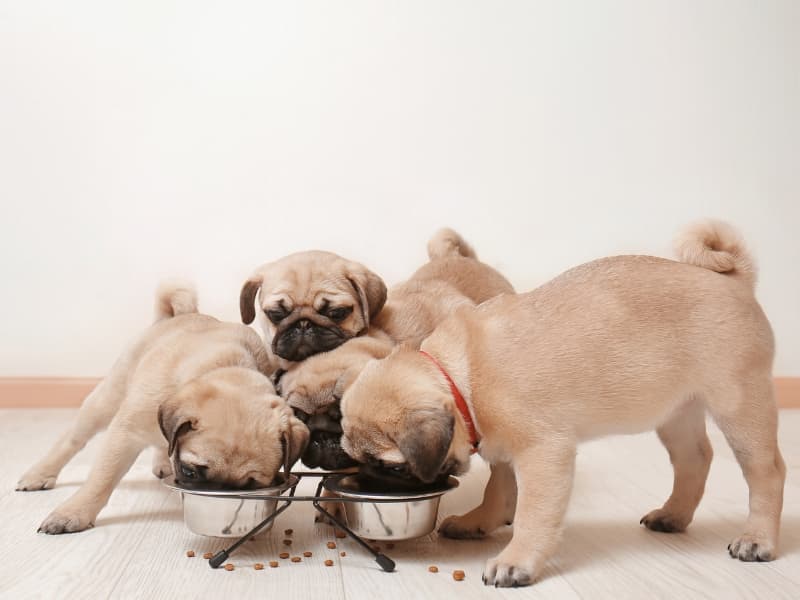 They mention that their puppies are checked by a veterinarian, dewormed, and receive the appropriate vaccinations.
From various reviews, I gathered that they take great care of their Pug puppies.
Upcoming Litters
Piggy Pugs has a tab on their website devoted to their current and upcoming Pug litters.
Application and Adoption Process
If you want to purchase a Pug from Piggy Pugs, you must fill out a questionnaire and read their purchase agreement.
Not all applicants are approved. If approved, you must put a nonrefundable down deposit of $100 to secure a spot on their waiting list.
Adopting a retired Pug
Piggy Pugs has the option to adopt one of their retired Pugs. This application is separate and can be found on their website.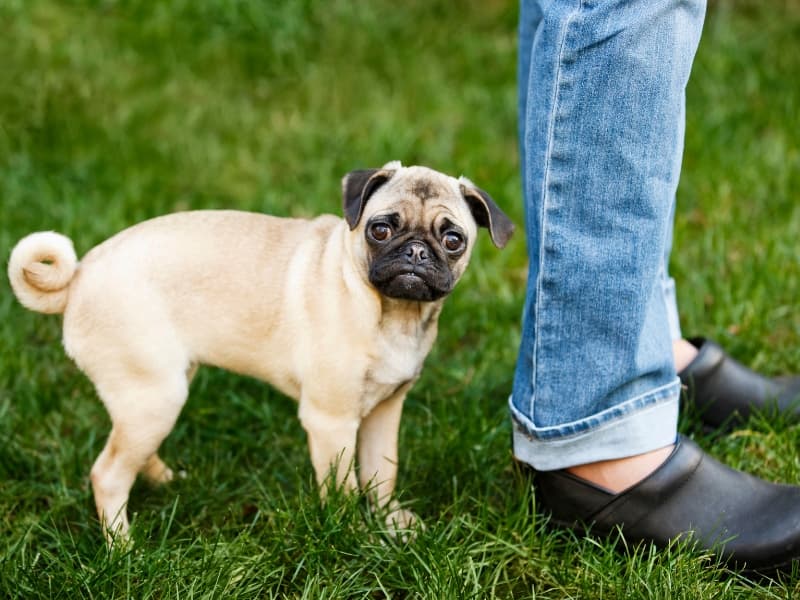 How much does a Piggy Pug puppy cost?
Piggy Pugs does not offer pricing on their website or social media accounts. The best way to get an accurate price estimate will be to contact them directly.
Piggy Pug Reviews
Include 1-2 reviews from their website, Facebook page, or Google reviews.
How to contact Piggy Pugs
Below is the contact information for Piggy Pugs.
Location: Olin, North Carolina
Website: piggypugs.pbwebs.com
Phone: N/A
Email: N/A
Instagram: @piggy_pugs139_olin_nc
Facebook: Piggy Pugs
Piggy Pugs Facebook Group
Piggy Pugs has a private Facebook group for Pug owners. The group was created in 2018. It currently has more than 1,700 active members.
Although the group was created for Piggy Pugs, anyone with a Pug can join. The group administrators highly encourage sharing pictures of your Pugs regardless of where you got them.
If you want to join the Piggy Pug group, follow this link.
Piggy Pugs Giveaway
Piggy Pugs apparently ran a giveaway where they gave someone a free Pug. There are no details about future contests, but it is worth keeping an eye out for.
Is Piggy Pugs a puppy mill?
No, Piggy Pugs does not appear to be a puppy mill. Based on my research, I could not find any negative reports on the breeder.
However, it would be best if you were careful to do your due diligence before purchasing a puppy. I recommend contacting past buyers privately and asking them for details on their experience.