Kevin Green
Founder
Kevin started Floofy Doodles because he was curious about all the wonderful and different Doodle dog breeds. And, of course, his own Bernedoodle, Murphy, can also take some of the blame.
As a Doodle dog owner, he felt the need to share his experience and knowledge. There's a lot of misinformation regarding Poodle-mixes. Kevin's mission is to offer trustworthy, reliable information to dog owners worldwide.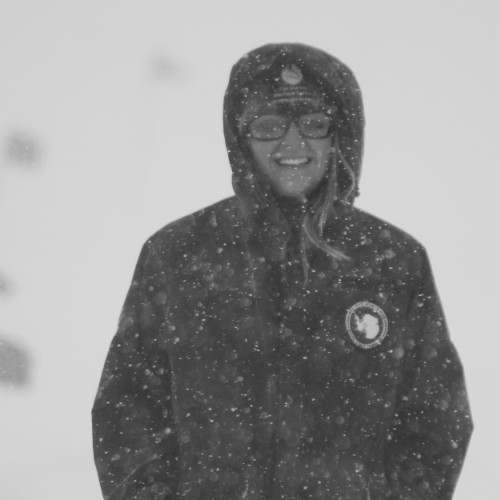 Sophie Whoriskey
Veterinarian, DVM
Dr. Sophie Whoriskey is the Associate Veterinarian at the California Academy of Sciences and a Clinical Veterinarian at The Marine Mammal Center in California. She completed her Bachelor's degree at Dalhousie University and obtained a Doctorate of Veterinary Medicine from the University of Prince Edward Island.
At the California Academy of Sciences, she leads the Center's Hawai'i animal care operations. She has extensive field experience dealing with all types of animals in harsh conditions, working in Alaska and Antarctica.
Dr. Sophie Whoriskey is a writer for Floofy Doodles and verifies that the information we post is accurate and up-to-date. She also serves as an advisor.
A Chance Encounter with a Bernedoodle…
Hi there, my name is Kevin.
When I was in college, I went on a road trip to another college campus. When I got there I came across a strange creature.
It had wild, frizzy hair that spiraled out in all directions. It had an exuberant and clumsy demeanor that was impossible to ignore.
It had the features of a dog: four legs, a tail, and was on a leash. But I wasn't convinced so I stopped the lady that was walking this floofy monster and inquired about its nature.
She explained to me it was a Bernedoodle – a Bernese Mountain dog mixed with a Poodle.
It was love at first site. I restrained myself from giving this lovable fluff a massive hug while I pet him adoringly. That moment will live with me forever.
I made my mind up on the spot that I would buy a Bernedoodle as soon as I had the means…A few years later, my dream came true when I brought my best friend Murphy home (pictured above).
I created this website because I wanted to share my passion for all types of different dog breeds (not just Doodles).
Besides my Bernedoodle, Murph, I have owned both Airedale Terriers and a Welsh Terrier.
I've always been fascinated by rare dog breeds too, which is why I devote part of this site to writing about the hidden gems in the dog world (like the Chinese Red Dog).
One last thing… I am NOT a dog breeder. I receive a lot of questions from people that visit the site in regards to breeding.
I love connecting with dog owners across the globe. If you want to reach out to me, shoot me an email!