If you are on the lookout for a Whoodle puppy in the Lone Star State, then you have come to the right place. In this article, I will cover the best Whoodle breeders in Texas to help you find the perfect puppy.
I will quickly go over my research process that I use to find the best breeders. Then, I will jump right into the results!
Overview
Whoodles are a popular Doodle dog breed. The mix between Soft-Coated Wheaten Terrier and Poodle produces a highly compassionate, intelligent, and cute dog. They make for a perfect family dog and companion.
I did extensive research using Google and social media to locate high-quality Whoodle breeders in the state of Texas. I look for established, professional breeders that are committed to breeding happy and healthy dogs.
Despite the overall size of Texas, I was surprised to find that there are not many Whoodle breeders within the state. But this doesn't mean there aren't any!
To be exact, I only found two breeders that made the cut. Taylor Swift said it best: two is better than one.
I know there are more than two places to get a Whoodle puppy in Texas, such as one-off litters and small breeders that advertise in locaI ads. However, I do not promote (or trust) breeders that fail to provide reliable modes of contact, reviews, or health/wellness information.
With that being said, let's take a look at these two breeders so we can find you a healthy, cute Whoodle puppy!
Texas Whoodles
The first breeder to make the list is Texas Whoodles. They are located near Austin and have been breeding Whoodles for over 6 years!
What I like the most about Texas Whoodles is that they raise their puppies in a loving, family environment. The puppies are raised in their home and not raised in kennels or cages.
They use Jane Killion's Puppy Culture method for all of their puppies. This program introduces early socialization, neurological stimulation, aggression prevention, and much more. All of this is taught while the puppy is at a young age.
A family raised puppy coupled with early training guarantees that their Whoodles are off to a great start and will grow to be wonderful companions.
They offer a 12-month guarantee along with some cute, cuddly toys for your pup to go home with. Their puppies cost $3,000.
They aim to have 1-2 litters per year so you better check out their application process soon!
Location: Austin, TX
Website: texaswhoodles.com
Facebook: Texas Whoodles
Instagram: @texaswhoodles
Rachel's Poodles Whoodles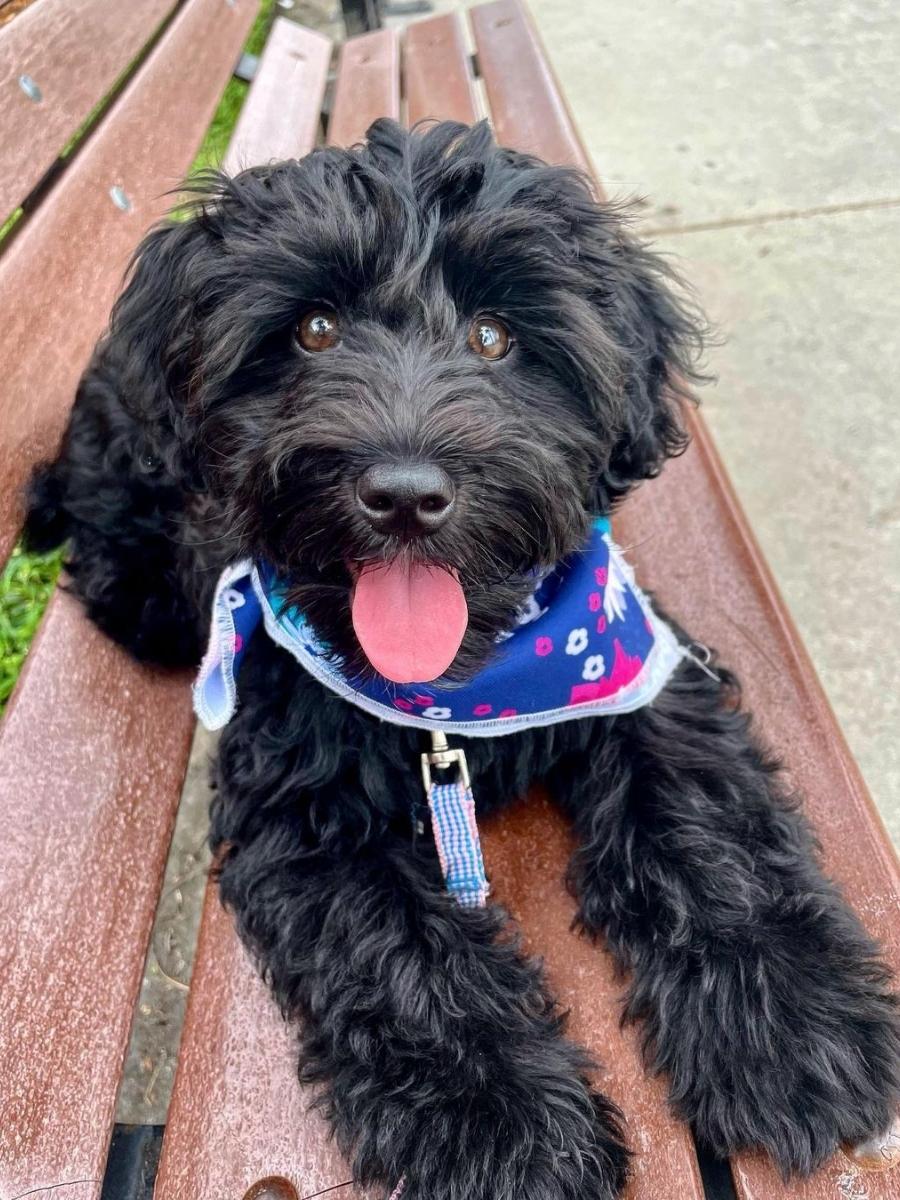 The second breeder to make the list is Rachel's Poodles Whoodles located in Gladewater, Texas.
Rachel has been breeding Whoodles for over 10 years. Her mother has been breeding Soft-Coated Wheaten Terriers for nearly 20 years! It's safe to say that breeding healthy and happy pups is in her DNA.
She prides herself on raising each puppy with love and affection. She ensures each Whoodle puppy is well socialized and healthy. Each puppy comes with a full up-to-date health check including physical, vaccines, and a 12-month guarantee that protects against inheritable diseases.
Rachel's Poodles Whoodles has over 1.6K likes on Facebook and a ton of 5-star reviews. People rave about their Whoodle puppies that they buy from Rachel.
Here are a few that stuck out to me:
"Rachel is the best! She answered all my questions and our little guy is the best dog I could have ever hoped for. The vet always says how healthy he is. Thanks to Rachel for giving me my best friend!"

Casey H.
"We cannot thank Rachel enough for how great the entire experience was from the first message I sent her to picking up our pup. We are first time puppy owners and she was so sweet and helpful through it all! Our little guy is 12 weeks and is the perfect addition to our family. This is just such an amazing breed…no shedding and so smart (he already knows sit, come, drop it, and rings a bell to go outside). I love watching his sweet little personality develop everyday! Best decision we ever made!"

Laura W.
"We would definitely recommend Rachel's Poodles Whoodles!! She kept us up to date when the puppies were born, sent weekly pictures and updates, and responds very quickly! We picked up a very healthy puppy with a sweet and lively personality. The puppy had been well socialized with children and adults. We are SO in love with our newest addition!"

Amanda T.
So what are you waiting for? Go get in line for your Whoodle pup!
Location: Gladewater, TX
Website: rachelspoodleswhoodles.com
Facebook: Rachel's Poodles Whoodles
Email: rachelswhoodles@gmail.com
Phone: (903) 746-1399

Conclusion
I am confident that Texas Whoodles and Rachel's Poodles Whoodles are two top-notch Whoodle breeders in both the United States and in Texas. If you are thinking about buying a Whoodle puppy and live in Texas, then I would highly encourage you to reach out to them!
Whoodles are excellent Doodle dogs and when you buy them from a high-quality breeder the result can be nothing but excellent. If you'd like to learn more about Whoodles then you should check out the in-depth post I wrote about them here.
If you love Whoodles but are interested in a smaller-sized dog, then check out Miniature Whoodles. They are cuter than all heck and have all the same great characteristics as standard Whoodles.
I wish you the best of luck in your Whoodle puppy adventures. See you later, Texas Ranger!
Featured image is from rachelspoodleswhoodles.com.